Virginia Tech Men's Basketball: 2022 Recruiting Big Board
Virginia Tech is coming off a strong season after Mike Young's second year in Blacksburg and is looking for ways to build for the future. Virginia Tech has a number of talented players will leaving the roster next year, with at least three players leaving the team and opening scholarships, so the 2022 class will go a long way in setting the Hokies up for the future. Here we will take a look at some of the top prospects on the board and others who are being targeted at this time.
Point Guards
There are four players that really stand out at point guard: Ben Shtolzberg, BJ Edwards, Liron Thomas, and Dasonte Bowen. Shtolzberg is the most recent offer and has been blowing up lately. Virginia Tech is arguably his biggest offer to date and even though he is from California he isn't ruling anything out yet. Edwards is the highest-ranked and the closest to home but the Hokies likely need to make up some ground. Edwards would be an excellent addition for Mike Young and knows how to run the point very well. Thomas is the least known of the four prospects but might have the most upside. Liron was named the North Carolina Top 80 MVP and nearly every other person to earn that honor has ended up in the NBA. Thomas also has the ability to reclassify into the 2021 class so that is something to watch as we move further into the offseason. Bowen is last on the list but might fit the best from a scheme perspective. A 6'3″ point with a solid shooting stroke, Bowen is really starting to gain more attention. Iowa and Miami seem to be the two pressing the hardest but if he slows his recruitment down there will be a number of high major programs that start pressing for him. Of this whole group, Thomas and Shtolzberg seem the most likely at this moment but there is still a long way to go.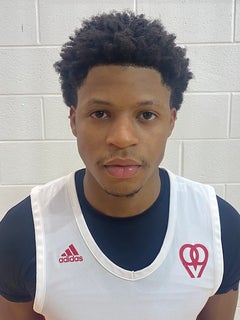 Others on the list: Rowan Brumbaugh, Christian Winborne, RayShun McCullar, Kasai Burton, Jameel Brown
Shooting Guards and Small Forwards
I am going to lump these positions together because there is a lot of overlap with this specific group and some guys that Virginia Tech might be pursuing as a shooting guard actually get listed as a small forward or vice versa. Either way, the place to start has to be the local trio Justin Taylor, Cam Whitmore, and Alphonzo Billups. Taylor is the highest-rated of the group and would be an excellent fit at small forward. It will be really hard to get him to Blacksburg after growing up in Charlottesville and watching UVA, but the Hokies are staying in the mix and ready to pounce if the opportunity presents itself. Whitmore visited before the world halted and is an excellent shooter. If Virginia Tech can get him back on campus then there could be some quick progress made in solidifying a top spot. Billups is kind of flying under the radar still but just started to gain more interest after a couple of impressive showings and that is when the Hokies decided to offer as well. Billups has been on the radar for a long time but the staff finally moved forward with an offer and should be a serious player down the stretch.
Outside of those three, we have Dillon Mitchell at the top of the group and someone Virginia Tech fans need to keep an eye on. Mitchell is flying up boards right now and it wouldn't be surprising to see a major ratings boost with the next update. The entire staff loves Mitchell and he will be a high priority moving forward. DJ Jefferson is another that is starting to find his way rising through the rankings. Jefferson is more of a shooting guard than most of the guys already listed but has exploded this spring to get a bunch of offers. Leon Bond is another that falls into that category. Both Jefferson and Bond will have a long line before it's all said and done but Virginia Tech got on both fairly early and should be in it if they decide to press for a commitment.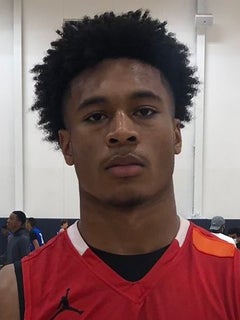 Others on the list: Jermarhi Hill, Kendall Campbell, Yann Farell, Jaylen Martin, MJ Collins, AJ Brown, Emanuel Sharp, Donovan Atwell
Power Forwards and Centers
Another group that deserves to be put together because of positional versatility, there are a number of really talented bigs that Virginia Tech is in a good position with. Kel'el Ware is near the top of that group and has already taken an unofficial visit to Blacksburg. Shortly after leaving, Ware said he definitely planned to return for an official visit but then Covid hit and things started to go up in the air. Virginia Tech is still heavily recruiting Ware but might have a tough time beating out local Arkansas for his commitment. Will Shaver is another talented big from the south that the Hokies have prioritized. Shaver included Virginia Tech in his cut-down list in February but hasn't had much leak out since. There was some talk of him reclassifying into the 2021 class but that noise has died down so it appears he is planning to stick in the 2022 class.
Even though it starts with Ware and Shaver there are a number of guys that could arguably be considered as the top post target. Noah Clowney has been on Mike Young's radar for a long time and is starting to get more offers from high major programs. Virginia Tech has been in the longest but some of the newer offers are closer to home and will give Clowney some pause. De'Ante Green is a Top 100 forward out of North Carolina that had eliminated Virginia Tech from his Top 10 before naming them in his Top 6. Green would be a perfect fit at power forward and give the Hokies continued athleticism at the position. Even a guy like Cameron Corhen could be in the mix after getting an offer recently. There are far too many players to realistically name and detail but Virginia Tech knows the post is going to lose some power after the upcoming season and is making sure to target some top guys so the drop-off isn't as noticeable.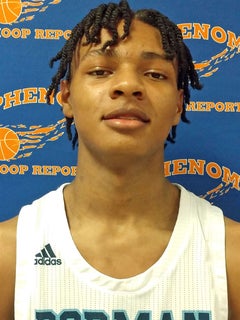 Others on the list: Zuby Ejiofor, Braden Huff, Robert Jennings, Kyle Thomas, Mady Traore, Patrick Wessler, Jerome Beya, Brandon White, Braden Pierce